Licensed to Fulfill
On Being an On-Purpose Presenter
Have you been searching for a way to integrate purpose into your program?
ONPURPOSE.me does the heavy lifting for you. No need to go through hours and days of training to learn how to write purpose statements even before you can do the same for others. ONPURPOSE.me is a plug and play tool and training module that distills over three decades of proven methods into a 3-minute online energizing and memorable experience.
ONPURPOSE.me reveals a person's purpose faster, more accurately, and more enjoyably. As an On-Purpose Presenter you will facilitate people through the process of finding their purpose. It's rewarding, life changing work!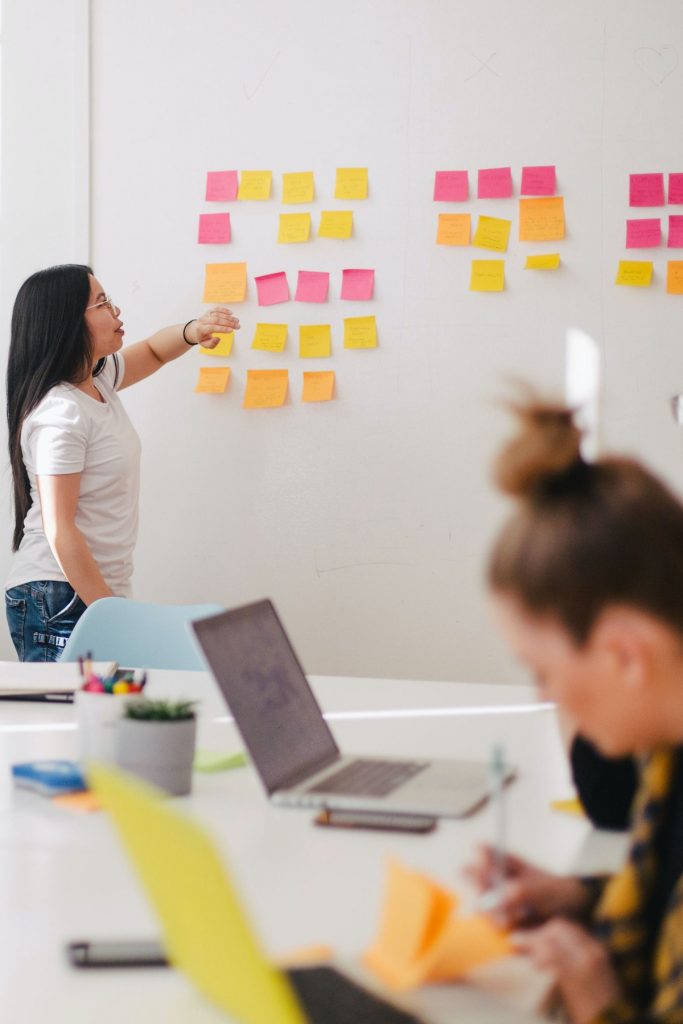 ---
---
The Power of Purpose at Work in Your Program
How licensing works:
---
Apply to be an On-Purpose Presenter
Submit your application. Let's make sure we're a mutual fit. Tell us about you. Click here to apply.
Review
Once accepted, you'll receive a welcome email with next steps including an e-signature or a Letter of Intent.
Training & Certification
Enroll for training and licensing. Attend a 3.5-hour live virtual training. Pass the competency quiz. Sign the Licensing Agreement. Join the On-Purpose Planet and private On-Purpose Presenters' group.
Start Training
Integrate ONPURPOSE.me into your training or coaching program and start training.
On-Going Support
Access the On-Purpose Presenters Place, a private web site, for all you need to facilitate ONPURPOSE.me in your program.

It's An Investment, Not An Expense
Compare the On-Purpose Presenter training to other purpose training programs. You'll discover the depth of thinking is married with elegant execution to provide an affordable and meaningful program.
Enjoy significant time savings to get up to speed delivering ONPURPOSE.me plus your clients' time-to-purpose is in minutes. Other "purpose programs" have your clients pondering their lives and writing long form answers to deeply introspective questions.
ONPURPOSE.me enters through instinct rather than intellect. This frees your clients to shift their time from searching for purpose to living it out. Let's get on with it!
Yes, our business needs to turn a profit. Our vision is every person on the planet being on-purpose and that's our primary motivator. Our crusade of eradicating meaninglessness inspires and guides us.
As an On-Purpose Presenter you belong to a movement bigger than all of us. As Mother Teresa stated, "I'm a little pencil in the hand of a writing God, who is sending a love letter to the world." We all are.
Initial Training Fee
Enjoy significant time savings to get up to speed delivering plus your There is a one-time training fee for the initial 3-hour training of $999 which includes the first year annual license ($190) .
Per Person Use Fee
There is a per person use fee for every person you guide through ONPURPOSE.me. You may resell at retail or include this cost in your speaker fees.
Annual Membership
Your license renews annually at $190. Membership includes access to The On-Purpose Planet Personal Plan plus access to the On-Purpose Presenters' Place within this website holding current training content such as scripts and PowerPoints, videos, and access to discounted products, plus additional resources and content for 18 training niches. On a space available basis, Presenters are encouraged to revisit the certification training.
Note: The fees show are subject to change without notice, although typically we will publish any changes in advance.
Your License Includes:
PowerPoint Slides & Scripts Sets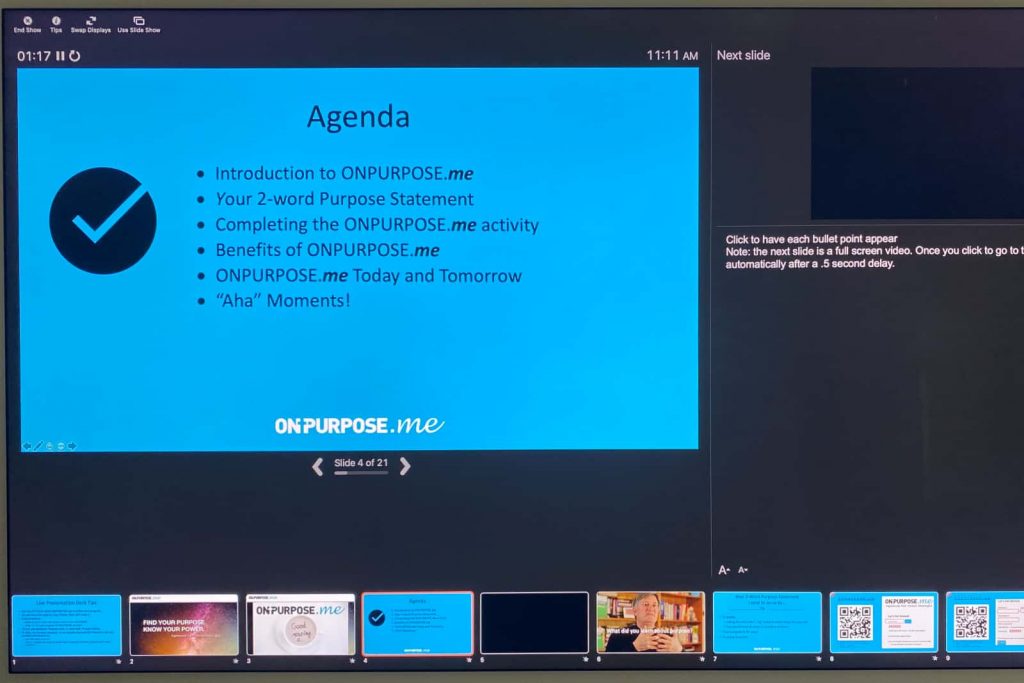 What to say and what to show are in place to get you started. Use the PowerPoints and Scripts Sets as is or customize the look and colors to seamlessly fit into your program. Included are three Sets for using ONPURPOSE.me within, ahead, and after your program.
30% Savings on Key Products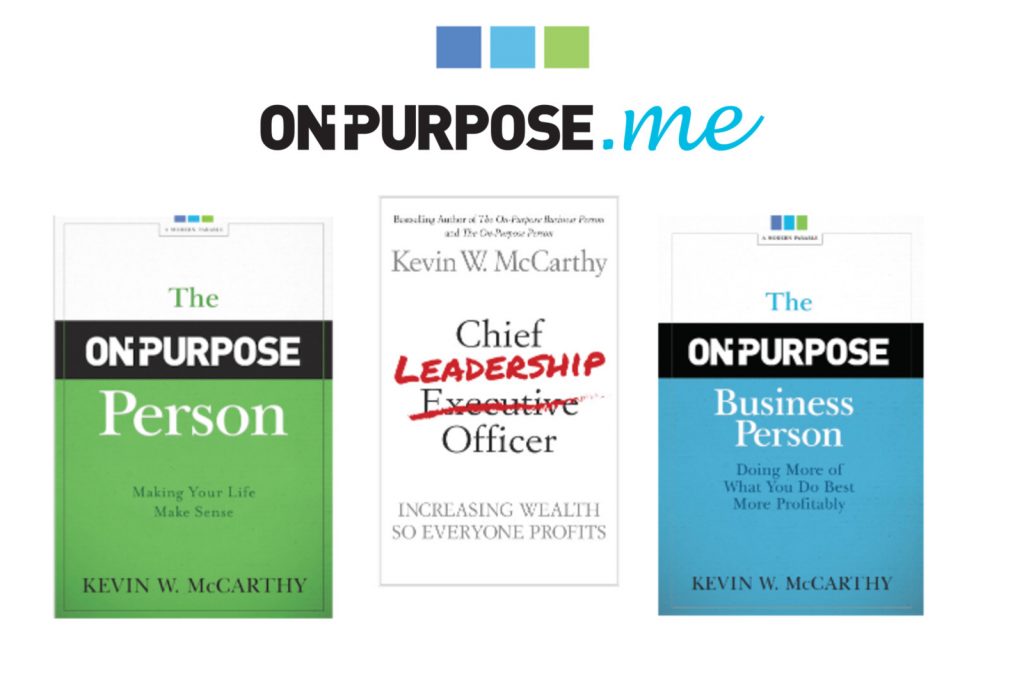 Purchase ONPURPOSE.me and select books and supplemental materials at 30% off retail prices. Upsell and profit or included in your program fees. Your choice. Included are print editions of The On-Purpose Person, TOUGH SHIFT, and more.
Live Training & A Peer Community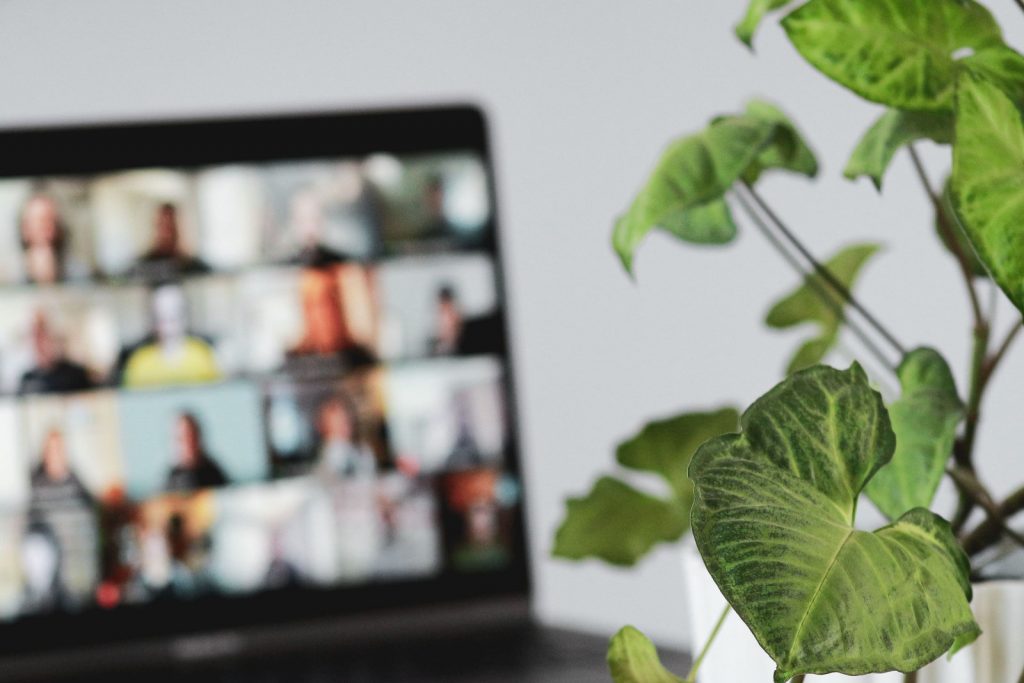 Get to know your peer OP Presenters in your 3 hour Cohort Virtual and Live Certification Training. You share a common commitment to purpose. Thereafter, jump on periodic training and build relationships.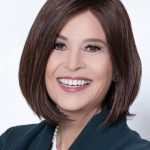 "ONPURPOSE.me helped me to find my 2-word purpose of Revealing Genius. I even used my purpose to name my business! ONPURPOSE.me is on the front end to my personal brand strategy program. My clients rave about how meaningful it is to them and for our work together."
Mary E. Maloney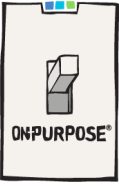 Ready to Turn on the Power of ONPURPOSE.me?
Use the fastest, most accurate, and fully developed tool for finding one's purpose in life in the world!